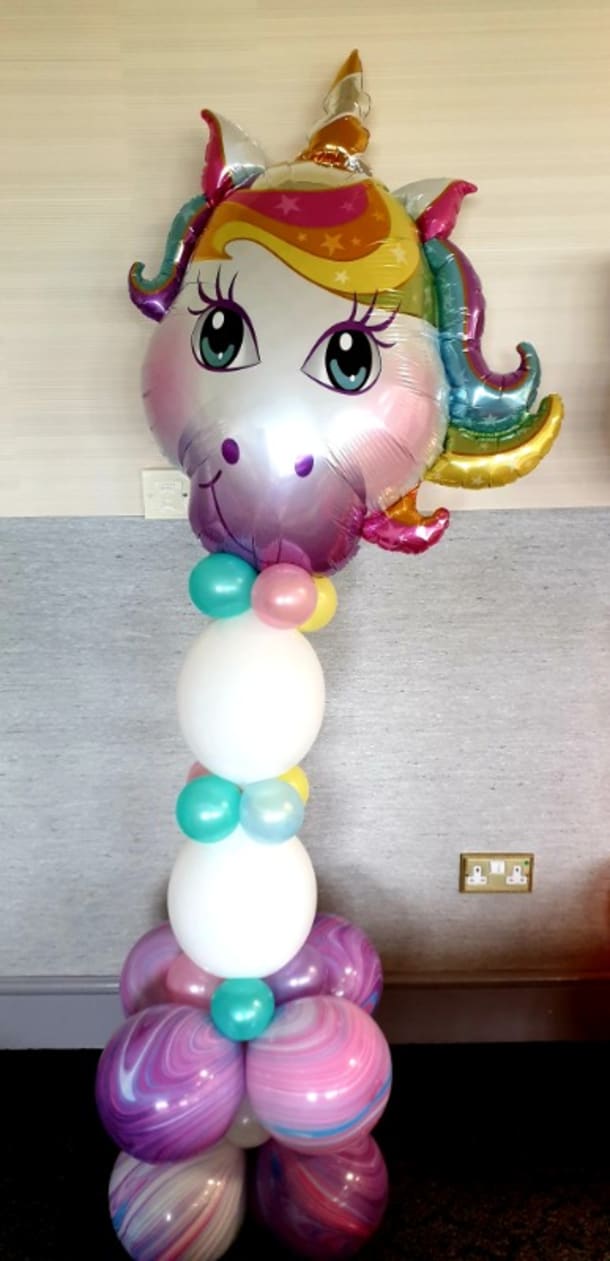 Animal Balloon Displays
These displays are bright and colourful and a great addition to any party or event.
All of the balloons are air filled too, so no helium which means in the right conditions they will last for several days - maybe even longer!
Available in your choice of Monkey, Tiger, Giraffe, Panda, Unicorn, Elephant. These could also be personalised to suit.